Brace yourself: As a result of innovations in orthodontic materials, approved Illinois Medical Card orthodontic providers are able to provide patients with a comfortable and convenient experience while working toward the ultimate goal of a healthy, beautiful smile, a good bite and improved facial appearance.
Types of Medical Card Braces Available in Illinois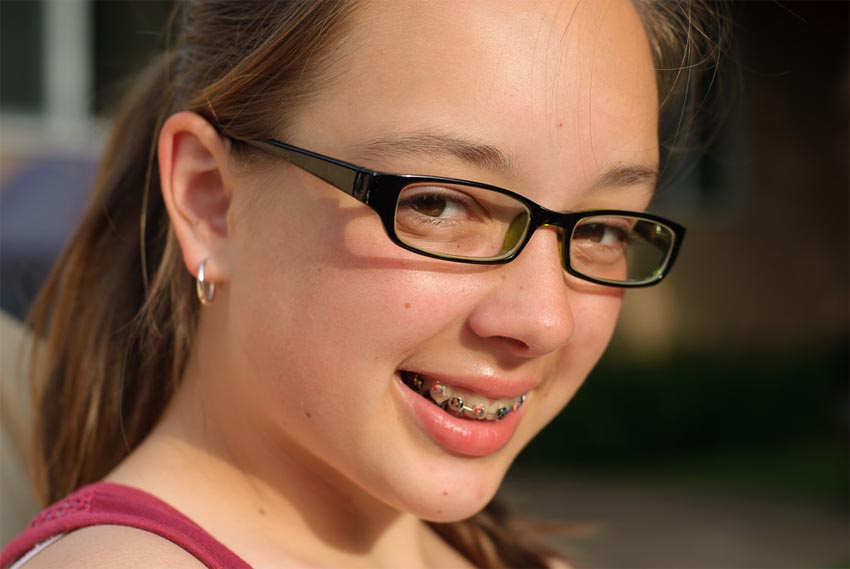 Traditional braces, a combination of brackets and wires, have moved into the 21st century. Metal brackets are smaller and less conspicuous; tooth-colored brackets blend with the color of teeth. Patients benefit from the use of NASA-developed technology: advanced "space-age" wires with built-in memory. The wires, which actually move the teeth under the dentist or orthodontist's supervision, deliver a constant, steady pressure. When they reach mouth temperature, the wires become active and "remember" their original shape. As the wires attempt to return to that shape, they gently guide the teeth into their correct positions. When compared to materials used as recently as a decade ago, today's high-tech materials can result in fewer and less frequent appointments, so patients require less time away from school or work, and the treatment time may be shorter.
There are more than 5 million people in the U.S. and Canada receiving care from approved orthodontic providers who have completed specialized training in orthodontics. Approximately 4 million these orthodontic patients are children and young adults.
Teeth tend to shift positions as children age. Even those who were born with perfectly placed teeth can experience these unwanted changes over time. Many request a Medical Card orthodontic examination to determine eligibility in the hopes of rejuvenating their smile and developing a healthy bite.
Keep in mind that some things never change and Illinois Medical Card patients receiving orthodontic treatment with braces need to follow their orthodontic provider's instructions regarding compliance and good oral hygiene. Avoiding foods that are too hard, sticky, crunchy or chewy is also very important. Such foods can damage braces, which may lengthen the time spent in braces. Additionally, orthodontic patients need to see their dentist at least every six months for checkups and professional cleanings. Following these recommendations helps patients complete their treatment on time and with desired results.
Does the Medical Card in Illinois Cover Braces?
The Medical Card, also known as Public Aid, Medicaid, All Kids and Tarjeta Medica, is a form of government assisted health care available to low-income families and individuals in Illinois.
Children of low income families residing in all Illinois counties including Cook County, Dupage County, McHenry County and Lake County may qualify for orthodontic treatment with braces coverage under this state funded dental insurance program.
The first step towards determining if orthodontics or braces are a viable solution for your child's dental health needs is to consult with an approved Illinois Medical Card orthodontist or dentist and see which of the treatment options would work best for your child. The right orthodontic treatment will often depend on a variety of factors, including what is causing the malocclusion in the first place, how extensive it is, and the age of the patient. In some cases, a simple retainer worn at night will be the extent of the treatment, while others will need a more extensive treatment program.
All patients must be pre-approved before orthodontic treatment can begin and only children with severe needs will qualify for orthodontic treatment and braces. For more information on Medical Card braces or orthodontic treatment of any kind, contact Medical Card Orthodontics today at 1-847-DENTIST or visit us online at www.medicalcardorthodontics.com.